About the Play
Drama. 15-20 minutes. 2 females, 1 male, 1 optional gender-flexible role. Suitable for middle school and older.
Originally produced in the Blank Theatre Young Playwrights Festival (Los Angeles, CA).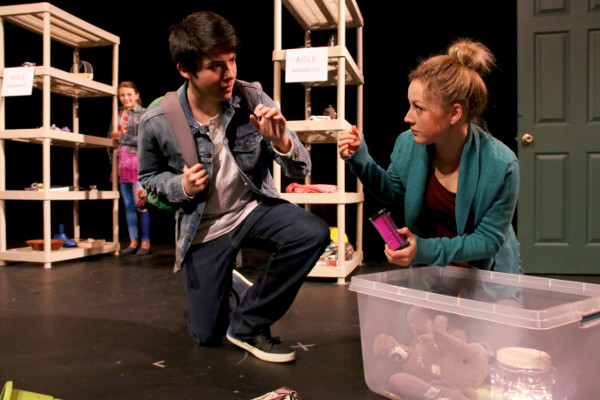 The Blank Theatre Company (Los Angeles, CA; photo by Annie McGrath).
Synopsis
Three young strangers collide at the Supermarket of Lost, a cosmic warehouse filled with the lost items of the world. As they explore the aisles and walk among people's memories, Austin, who is struggling with his past, connects with Hailee, who is struggling with her present. Accompanied by the young and spirited Violet, the two teens discover the difference between losing something and letting it go. Winner of the New Voices One-Act Competition for Young Playwrights.