About the Play
Mystery. 65-75 minutes. 2-5 females, 3-12 males (5-18 performers possible). Suitable for middle school and older.
Note: Scripts and performance rights are restricted to US customers only due to copyright restrictions.
The Secret Adversary was presented as an Educational Outreach Tour for Great Lakes Theater in Cleveland Ohio.
"The script was outstanding—this was a great adaptation!" —
audience member Kendal at Oberlin
"I really, really, really loved this play. I very much enjoyed the actors and actresses, the theme, the dialogue, and the ending scene was just beautiful." —
student, Hudson Middle School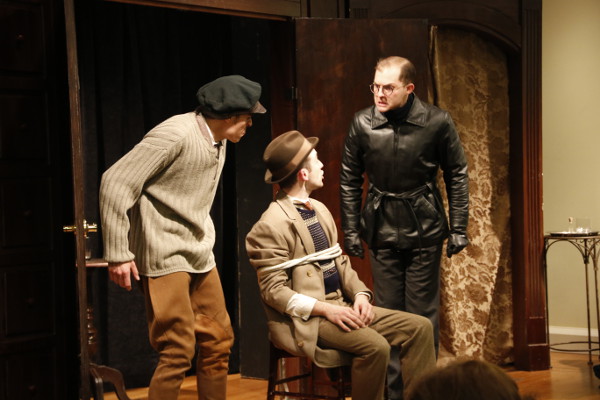 Great Lakes Theater (Cleveland, OH; photo by Vic Evcic).